After a Virtual ERUS20, we look forward to meeting in Düsseldorf on 11-13 November 2021, as initially intended last year. While we were pleased with the live surgical streaming event, a physical meeting allows for courses, workshops, more interactivity and of course the opportunity to meet colleagues in robotic urology from across the world.

The programme of the meeting will focus on the practical instructions on robotic surgery through live surgery sessions, case discussions and State-of-the-Art lectures. There will also be opportunities for industry sessions, workshops, ESU Courses and a Technology Forum. The ERUS meeting is also known for its special attention to the needs of younger urologists with a special Junior ERUS-YAU programme. In 2021, the meeting is further expanded with a special, full-day ERUS-EAUN Robotic Urology Nursing Meeting.
Other new aspects of the meeting are the 'Pflege- und Assistenzveranstaltung' specifically designed for German-language nurses and health care professionals, the 'Niedergelassenenforum', the 'Patientenforum' and a 'Studentenseminar' for German-language medical students. Please note that these four programmes are held in German.

ERUS-DRUS21 is set to feature both oncological as well as non-oncological urological surgery, since the latter has taken an important position in the robotic urology field. We will offer a mix of straightforward and complex live cases. As there is a growing number of salvage prostatectomies after various types of focal therapy, we plan to dedicate a session on this item. Extra time will be spent on Image-guided Robotic Surgery. The mixture of high-level scientific lectures with moderated live transmission has made the ERUS meeting one of the most attractive meetings of his kind.

On behalf of the organising committee, we look forward to welcoming you in Düsseldorf!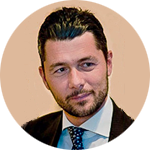 Prof. Alberto Breda
Chairman EAU Robotic Urology Section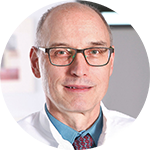 Prof. Dr. Jörn Witt
Chair Local Organising Committee ERUS-DRUS21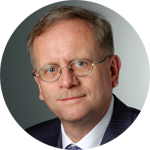 Prof. Michael Stöckle
President of German Robotic Urology Symposium 21 (DRUS)

Registration is closed.

The Certificate of Attendance is available via your personal MyEAU account.

MyEAU