Thank you for having joined us!
ERUS-DRUS20: Creating consensus in robotic surgery
This year, the Annual meeting of the EAU Robotic Urology Section (ERUS) will be held as a virtual meeting on 6 and 7 November. Together with the German Society of Robotic Urology (DRUS) the ERUS-DRUS20 Virtual Meeting is set to offer two full days of live and pre-recorded surgery sessions, a symposium with the latest in robotic technology, and updates on the latest Guidelines.
Read more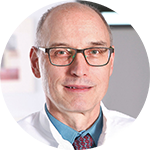 Dr. Jörn Witt
Chairman, German Society of Robotic Urology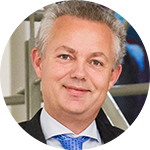 Prof. Alex Mottrie
Chairman EAU Robotic Urology Section
Latest news
The EAU's premier robotic urology event has started. Not in Düsseldorf as originally intended (and long hoped for), but...

Read more

This year, the Annual meeting of the EAU Robotic Urology Section (ERUS) will be held as a virtual meeting...

Read more

The global pandemic has of course impacted many scientific events that were scheduled for the spring and summer of...

Read more