ERUS-DRUS20 Day 1: Virtual Robots
Posted on

November 6, 2020

in News
The EAU's premier robotic urology event has started. Not in Düsseldorf as originally intended (and long hoped for), but as a two-day virtual event. The EAU Robotic Urology Section has years, if not decades, of experience with live transmissions of surgery from all across the world so it was well prepared for holding a virtual meeting. Over 1000 participants registered to take part, turning the drawback of an online-only event into an advantage of reaching a much larger audience than usual.
ERUS Chairman Prof. Mottrie welcomed viewers on Friday morning, kicking off two days with six live surgery sessions, covering 18 procedures. His meeting co-organiser Dr. Jörn Witt was one of the first surgeons to start his procedure at ERUS20, performing a full anatomical RARP with headset-based team communication.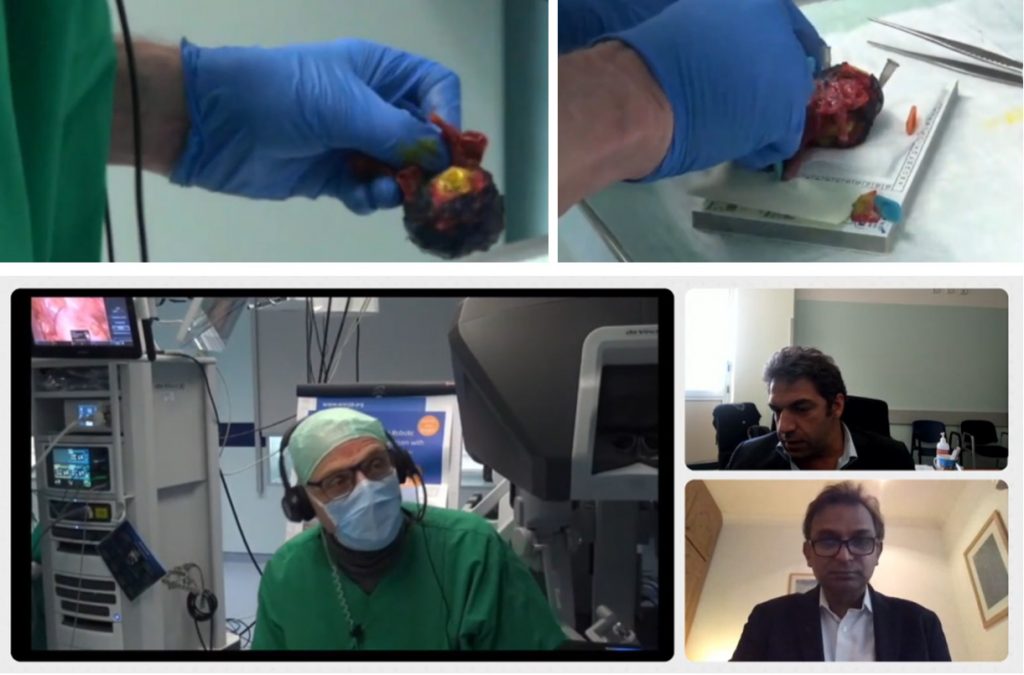 Some highlights from Dr. Witt's session.
Other highlights of Friday morning include updates on robotic guidelines, a demonstration of a (nearly) sutureless technique for RAPN, and RARP after TURP (with confocal microscope). Today, the programme continues until 17:15 CET. On Saturday, it will run from 8:00 to 17:25 CET. Registration remains open and is free for EAU, EAUN and DRUS members. All procedures can be watched again via the congress platform.